If you're hungry for lunch, dinner, something sweet, a quick drink, or a bite to go, 18 Degrees can satisfy any appetite!
From our family-friendly patio to our exclusive Video Wall that has been awarded largest in Scottsdale! Community Fun is waiting here for you. Parties/Events are available in our gorgeous Private room located in the center of our restaurant. 
Whether you're looking to sit down for dinner, have a few beers while cheering on the Coyotes, or refuel and re-hydrate with your team after a game, 18 Degrees is the place to be!
Effective June 5, 2023:
Monday – Friday: 12:00 p.m. – Close
Saturday: 12:00 p.m. – Close
Sunday: 12:00 p.m. – Close
Reservations are strongly recommended for parties of 10 or more.  18 Degrees Bar & Grill cannot guarantee seating for large groups without advance notice.
18 Degrees
9375 East Bell Road | Scottsdale, AZ | 85260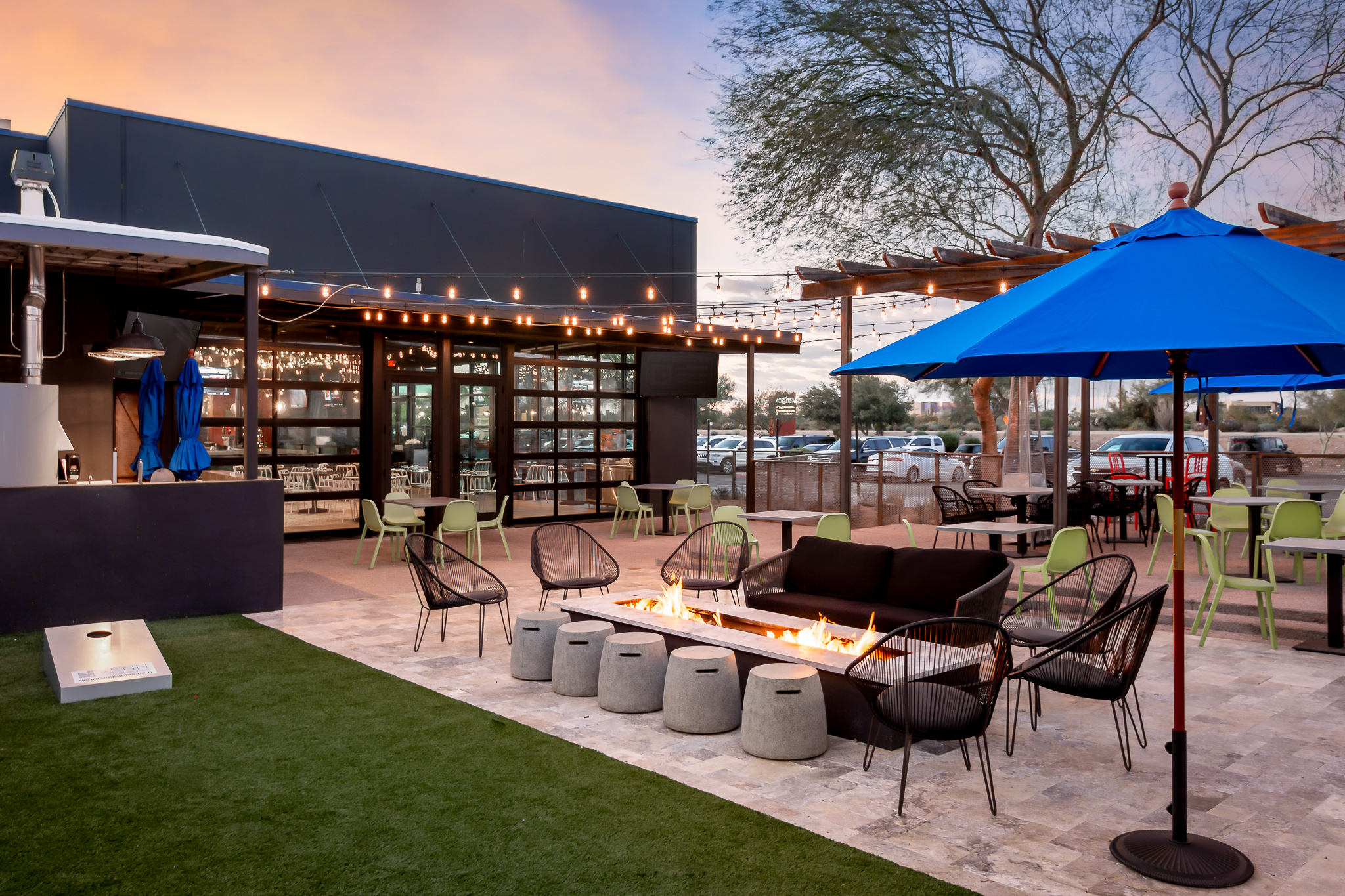 Copyright © 18-Degrees 2023 All right reserved.